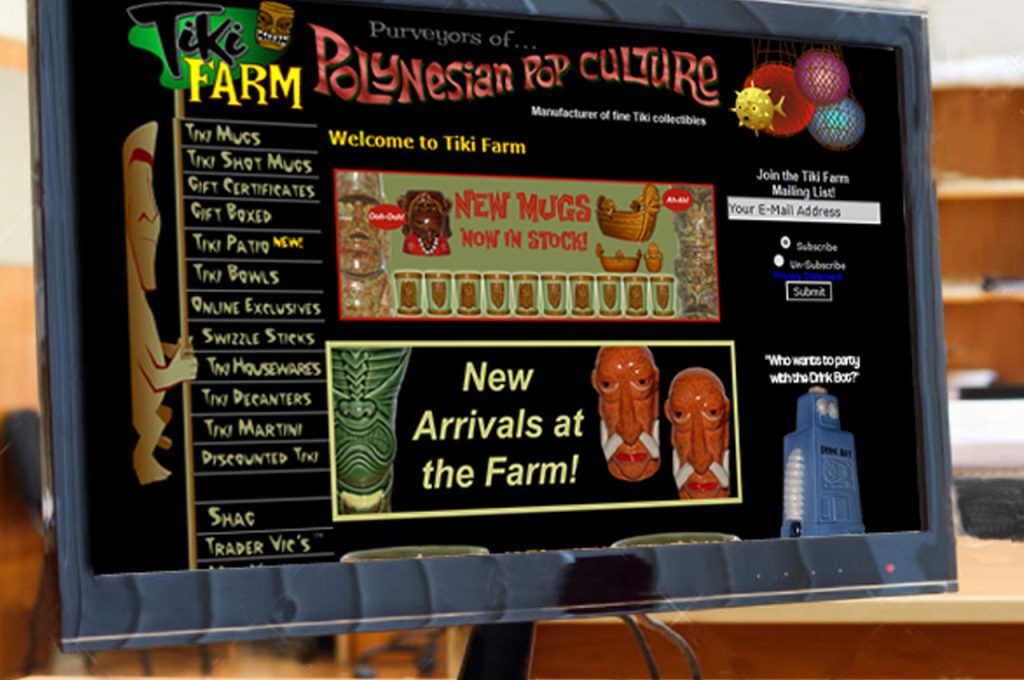 The Tiki Farm website has gone through many incarnations since it's inception around 2000.
The design shown here featured a strong use of Flash and utilized a Mals-e Shopping Cart.
Using the same design elements, the site was subsequently rebuilt in or around 2006-2007 with NopCommerce and stayed that way for some years.
When Flash was a "thing" the site featured a Flash Intro piece about once per month and those Flash animation Intros were then placed later on in a section called "Tiki Theatre". Some of these animations can still be seen on the Tiki Farm YouTube Channel.
The company is now focused entirely on Tiki Mug design and custom mug production and has been using the Shopify platform for their eCommerce requirements since 2018.
You will find Tiki Farm mugs in just about every popular Tiki bar around the world.
Fun stuff!

Be sure to visit the Farm: www.tikifarm.com