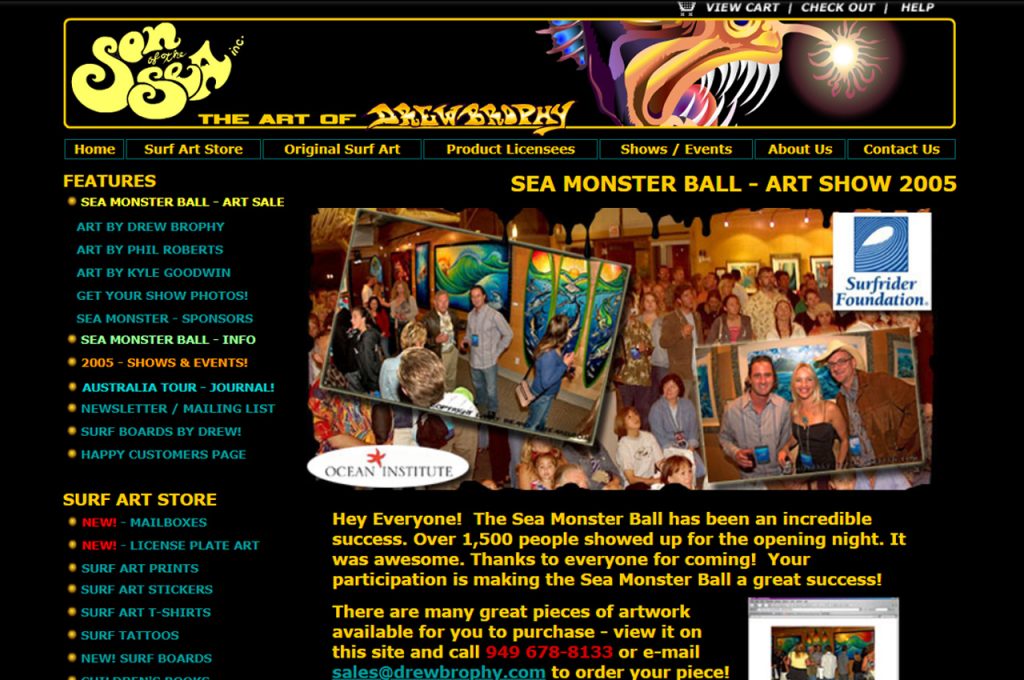 Website displaying the talents of popular Lost Enterprises surf artist Drew Brophy.
Site featured gallery of Drew's artworks, t-shirts, stickers, etc., with a shopping cart.
Site also included informational and promotional flash piece on Drew's Art Boards and how to paint a surfboard.
Site changes were made frequently and Flash animations were created regularly based on Drew's artwork.
Some of these animations can be seen on the Studio531 YouTube Channel.
Site changed hands years back and they went into a Big Commerce platform.
Always fun to look at Drew's artwork!
Visit: www.drewbrophy.com