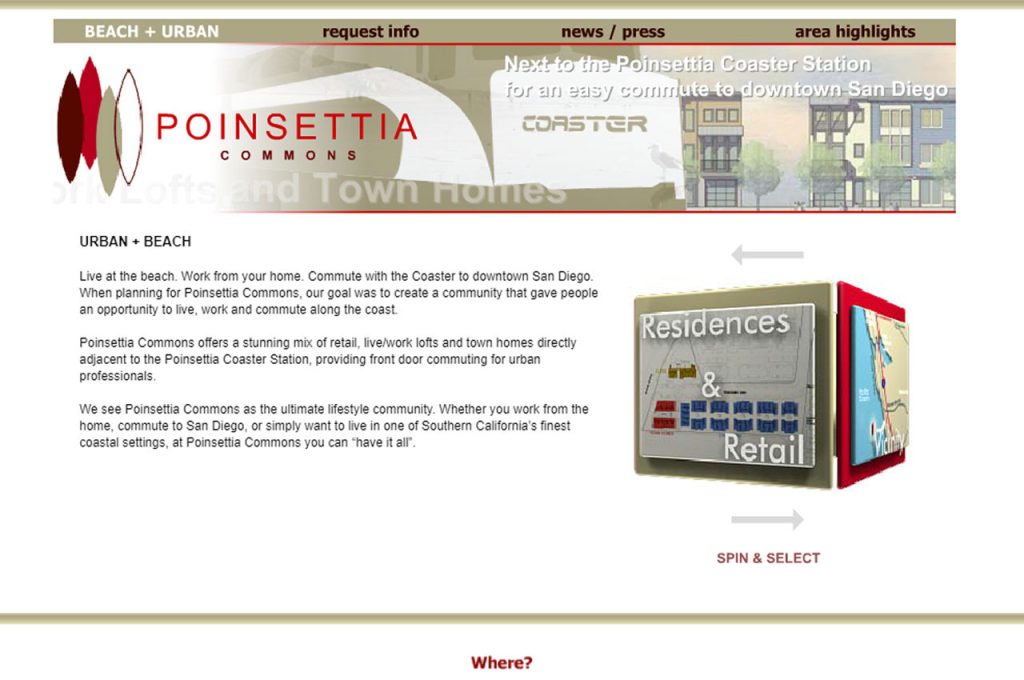 In 2006, Studio531 was hired to build out the Poinsettia Commons website. The design was provided by the client, Stellarum based out of San Diego, and the project was a real estate development project based on the home/work/life concept with the train stations being part of the draw.
Complementary use of html, JavaScript and CSS components and Flash.
The cube was spinning (Flash) and you could click on any side of it to navigate to that particular section of the website. The top ( also a Flash piece ) had a train zooming through behind the text and logo.
One of our favorite designs.