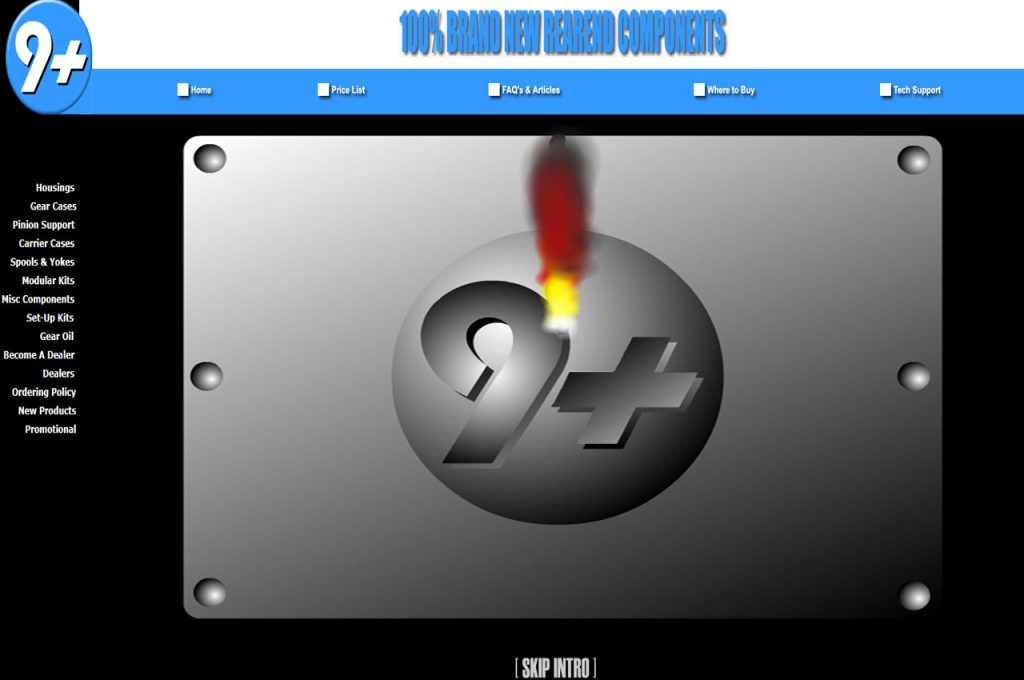 Another sister website to the Currie Enterprises website promoting a product of refurbished popular 9 inch Ford rearends, called 9-Plus. The Currie's had a giant stack of them in the yard, outhouse of their warehouse at the time.
This site redesign was published May 25, 2001.
The site design was made in html frames and it was marketing to target product information and dealer assistance with emphasis on dealer only pages using ASP, Flash, HTML and some JavaScript.
There was also a rearend product calculator accessible only to dealers to assist in measuring the rearend ( third-member ) in fitting into any particular customer's car model and make.
Lot's of people liked the Flash Intro for some reason. I also thought it was a little bit Ho-Dad.