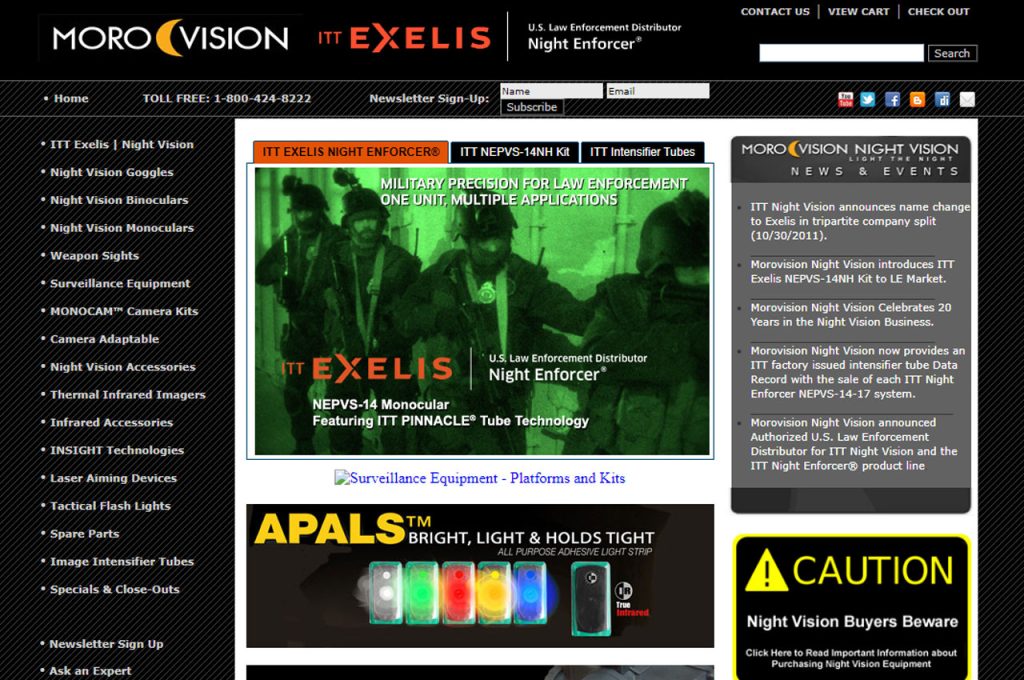 ---
Project Scope: eCommerce website and company branding with supplemental print marketing and sales materials as well as tradeshow support.
Platform / Software: The Morovision Night Vision website was built and maintained in Macromedia's Dreamweaver (now a part of the Adobe CSS Suite). There were multiple iterations of the website ( probably 6-8 ) over the course of 10+ years. See the: WayBackMachine It was straight up HTML, JavaScript and CSS. The use of Flash was minimal. Little pieces here and there and supplemental to the overall design of the site.
Website Focus: The primary focus of the website was to create sales leads via SERP and SEO success. eCommerce was secondary because the markets for night vision did not support one-off sales to individuals, but rather government agencies. A phone call or an email was a better lead.
Site Navigation: The main navigation was text to facilitate higher SEO penetration. Nothing fancy and It worked very, very well. We were able to maintain the search term, "night vision" in the first 5 positions of the Google SERPs for many moons.
Design Rationale: The concept for Morovision was to somehow make use of a black background and maintain some kind of nighttime theme, while showcasing products on a white background. Black just simply doesn't work for that in any professional manner. Especially for products that are in the high to very high price range. While the site had eCommerce capabilities, it was really designed as more product informational and to generate a phone calls, particularly from law enforcement agencies.
Additional Notes: The focus theme colors were blacks and whites, dark grays, and the night vision green. The logo was always a challenge because of it's length and the half-moon between the lettering. As the national distributor of ITT Night Vision, Morovision was also bound to adhere to branding guidelines provided by ITT ( and several other manufacturers ), with particular emphasis on use of the logo.
---
Morovison Catalog Designs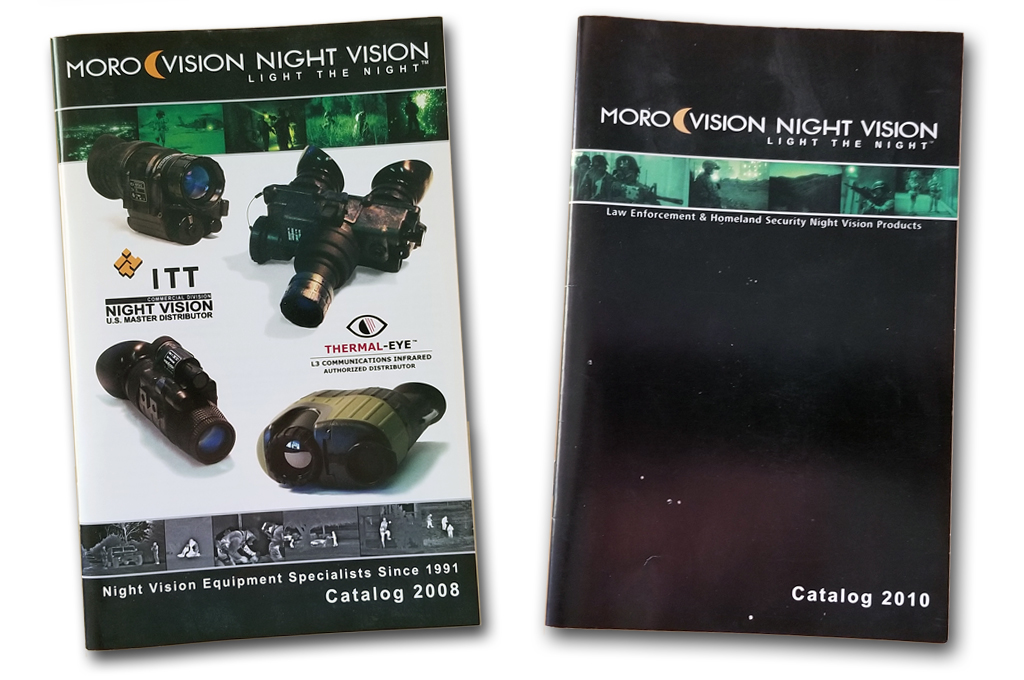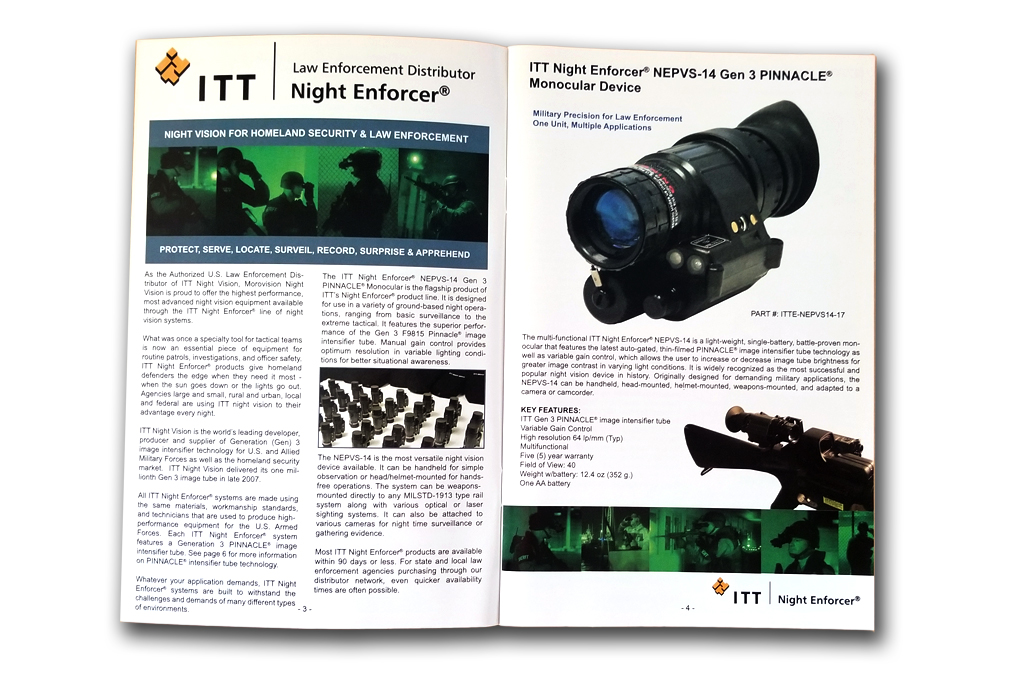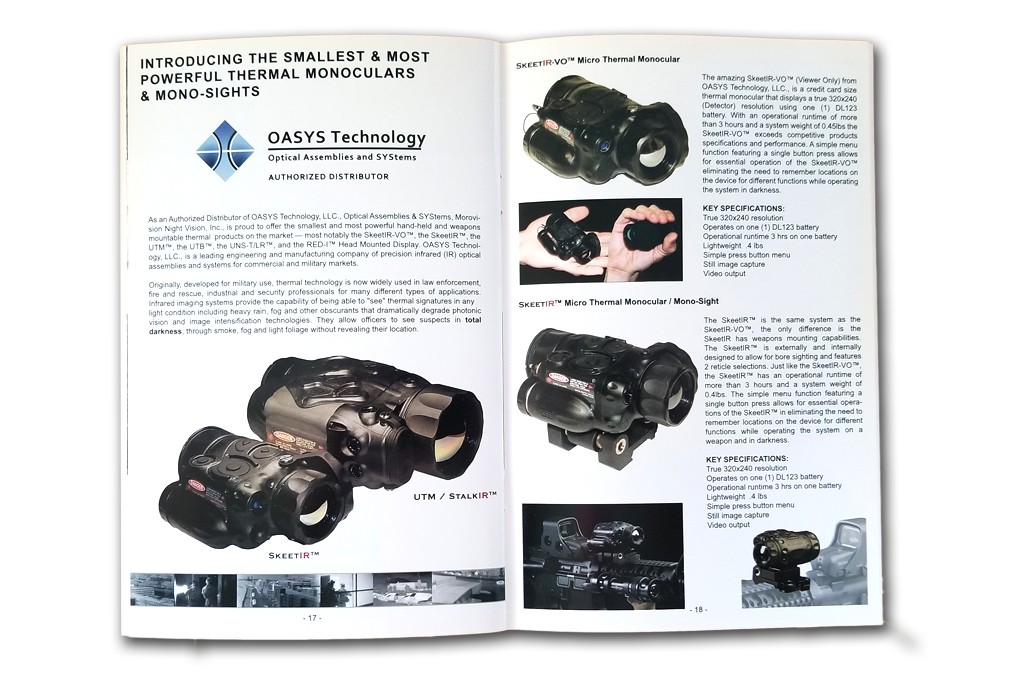 ---
Morovison Moon Calendar – Tradeshow Handout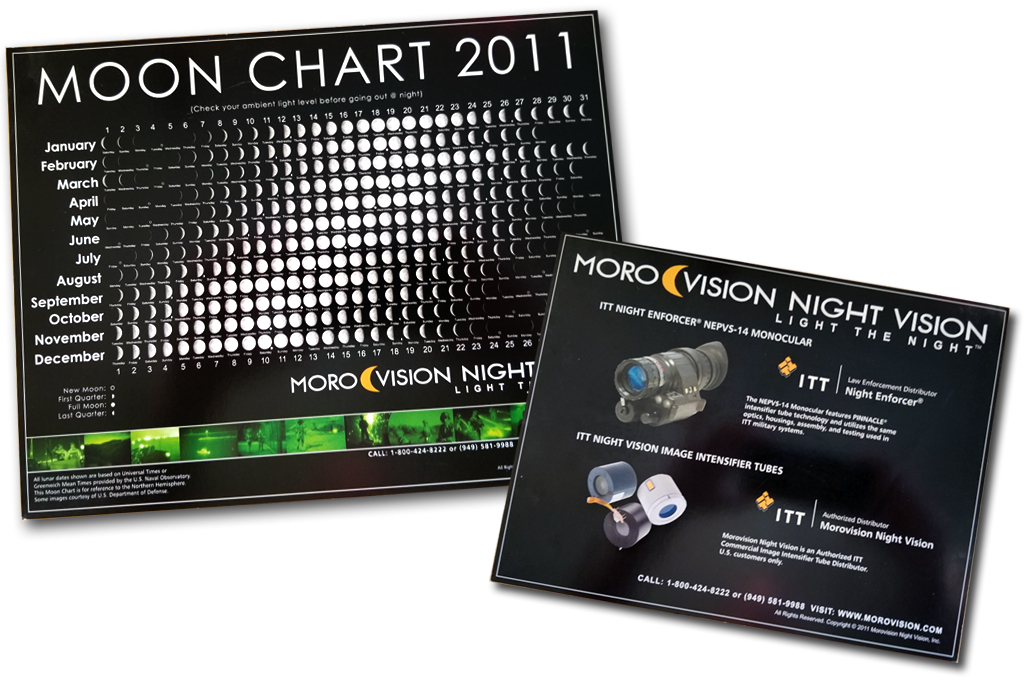 ---
Morovison SHOT SHOW Magazine Advertisements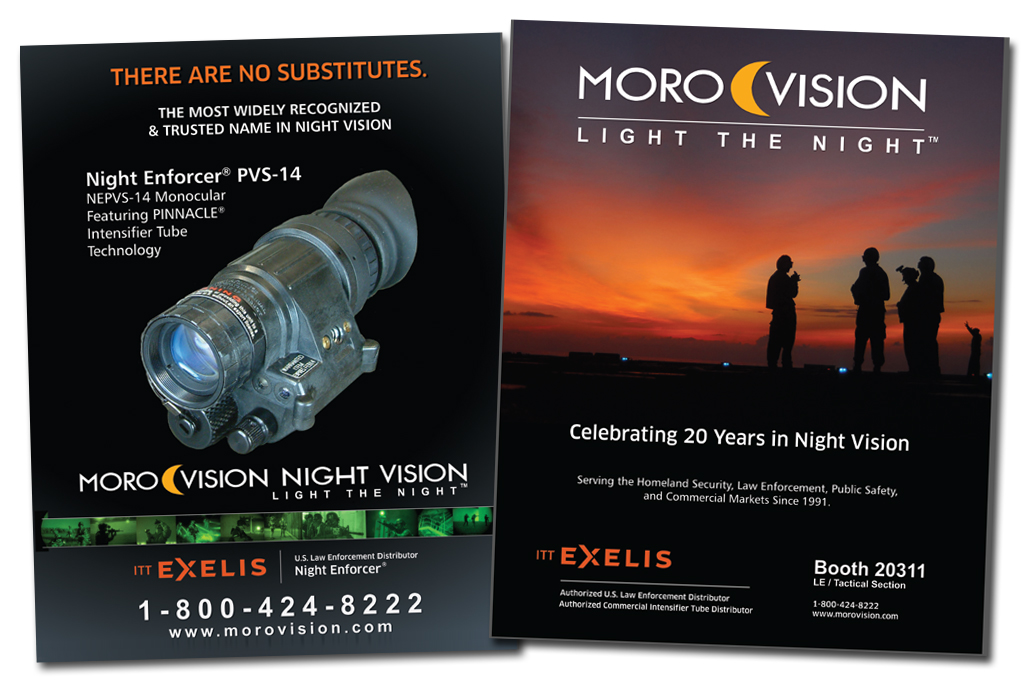 ---