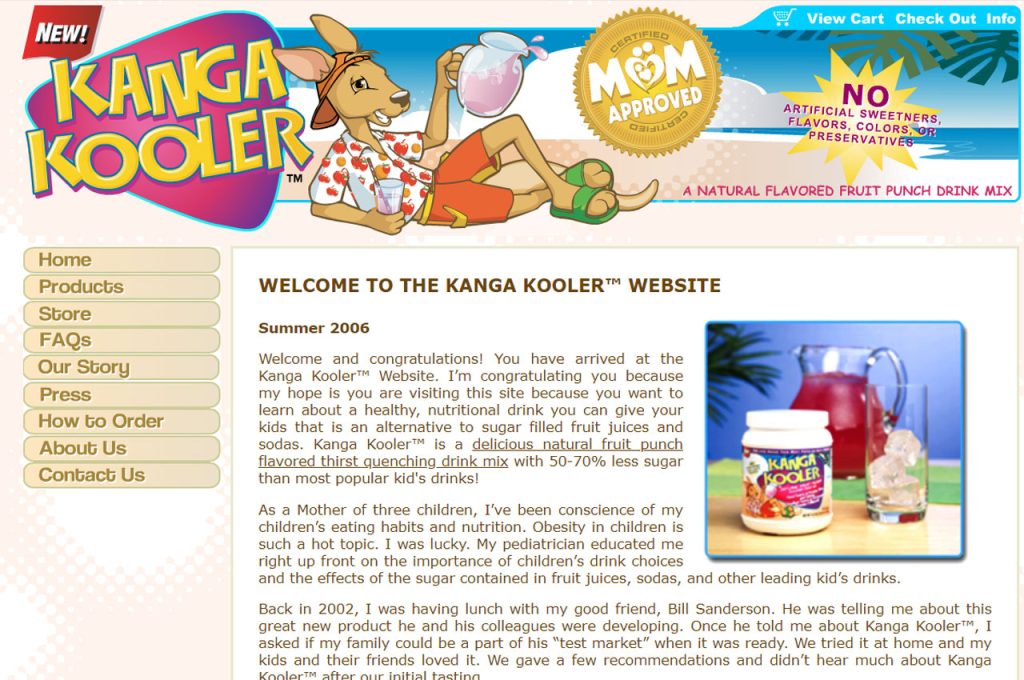 Website Type: eCommerce, Brochure, Informational, Promotional
Platform: Dreamweaver, Mas-e, Website buildout for a fruit punch mix start-up company.
Navigation: The design and all graphics were provided by the customer.
Tech: Studio531 did the build in Dreamweaver as well as the maintenance.
Built: The website was straightforward html, javascript and css.
There was a small use of Flash.
Gaining search engine traction was the main objective.