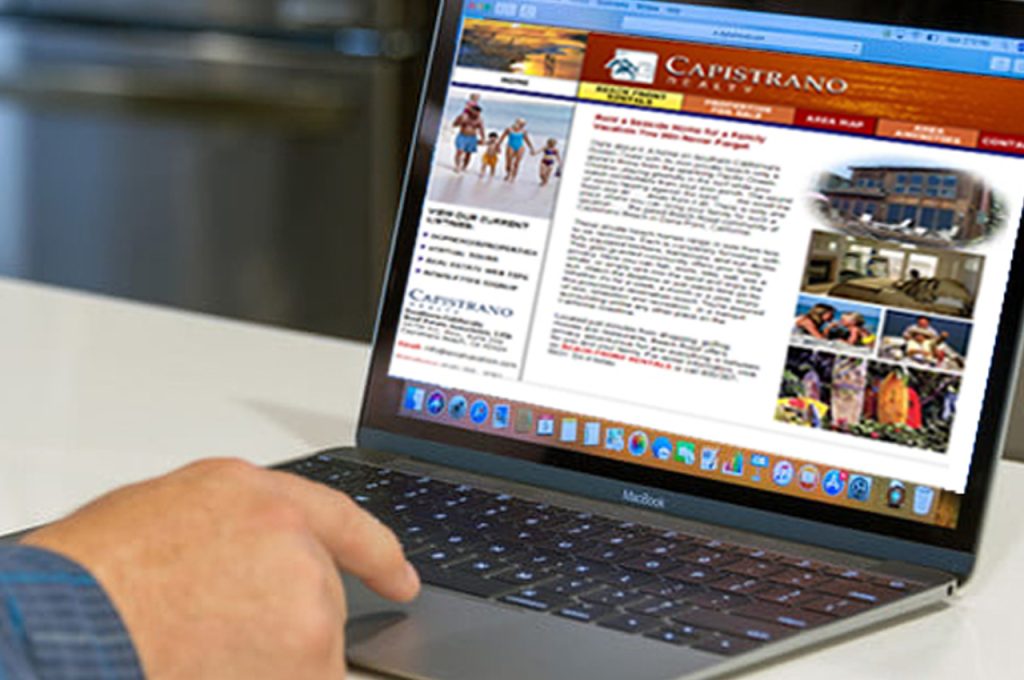 Real Estate website showcasing various beach front properties for sale and for rent on popular Beach Road in San Clemente, CA.
Database connectivity with Live Picture and Real One Player virtual tours. Some use of Flash.
Design emphasis on rental property display and customer appeal.
This was one of about 5 design iterations over the years.
Studio531 worked with Leah Ligotti of Graphically Speaking for the design on this project.