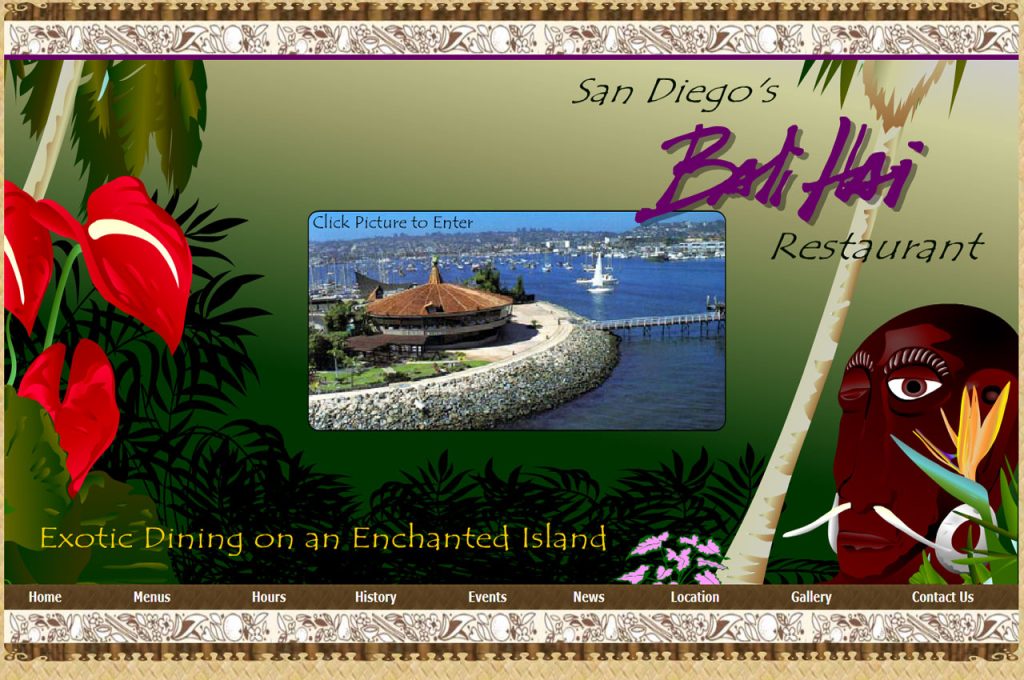 Studio531 was hired, in or around 2002-2004, to build out a new website for the Bali Hai Restaurant in San Diego. The homepage was a Flash piece and featured a winking Mr. Bali Hai animation.
The website utilized some Flash on the homepage, but was set up to gain traction in the SERPs with HTML, JavaScript and CSS throughout most of website.
This was the second website that the Larry Baumann ( the owner at the time ) had built and we spent considerable time gathering content and creating it. We were able to use quite a bit of historical content and imagery from the The Book of Tiki written by Sven Kirsten. The Bali Hai Restaurant has A LOT of history. However, it appears to longer be a priority on the latest website, which is a shame.
The website was maintained by Studio531 until around 2005-2006, when they went with another design company and started to lean towards online reservations and event booking.
If you haven't eaten at the Bali Hai Restaurant, it is highly recommended the next time you're in San Diego!