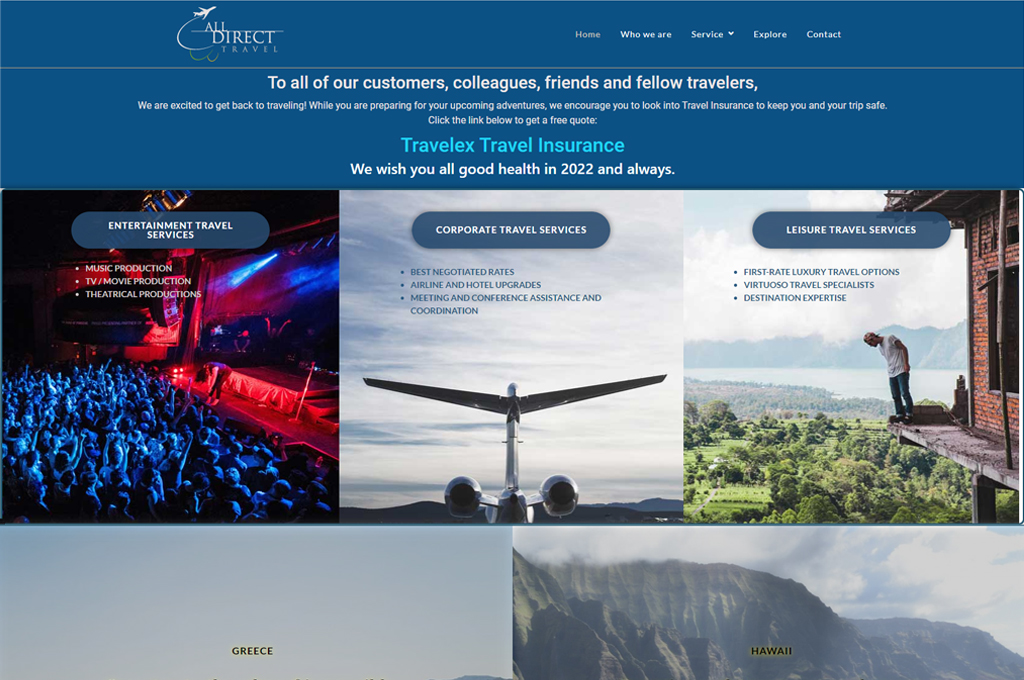 Visit: www.alldirecttravel.com
Project Scope: Complete re-design of a non-responsive website. Emphasis on travel imagery.
Contributions: Studio531 selected the WordPress design theme and recreated the logo in Illustrator. There were some minor changes to the logo, but 98% of remained the same. Studio531 made all the WordPress theme customizations and facilitated the design of a new email signature for the company.
Design Rationale: Studio531 selected the design theme and presented it to the customer. Significant customizations were made to the theme requested by the customer. The color blue was predominant and stemmed from out of the original logo. As previously mentioned, the site emphasis was on travel imagery and making that work in responsive including galleries. Lot's of galleries.